Bij onze Dorpskerk wel 2 open deuren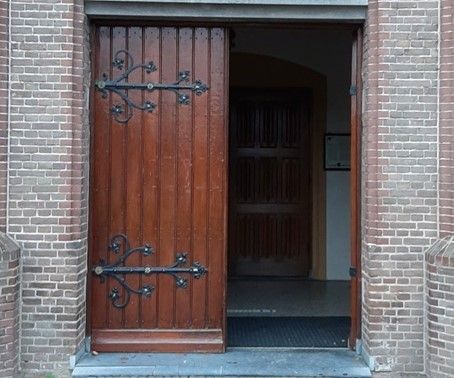 Vanaf 2 oktober aanstaande is onze Dorpskerk open, we doen dat op maandag, woensdag en vrijdag middag van 14.00 tot 16.30 uur.
De voor en achter(zij)deur staan uitnodigend voor u en jou open.
We zorgen voor een kopje koffie, thee of een glas water, een koekje en vooral voor een rustpunt  in de dag. Soms wil je even alleen zijn, soms wil je even een gesprekje.
Iedereen is welkom, jong of wat ouder.
Er kan een lichtje worden aangestoken, voor een ieder die daar behoefte aan heeft.
Maak kennis met de historie van de Kerk en ervaar de rust van dit kerkgebouw.