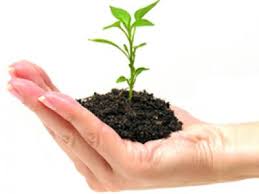 Groeigroepen 2022-'23
in de Protestantse Gemeente Heerjansdam-Kijfhoek
wat zijn groeigroepen?
Groeigroepen zijn gesprekskringen waarbinnen groeien van geloof, gemeenschap en gastvrijheid centraal staat. We kunnen het ook anders omschrijven: een groep betrokken mensen die wel en wee, lief en leed uitwisselt; die omziet naar elkaar; gezamenlijk het christelijk geloof verdiept en verbreedt, en daarover op doordeweekse momenten in gesprek uitwisselt met elkaar. Het is een vorm van gemeenteopbouw.
Soorten en maten
Binnen onze protestantse gemeente Heerjansdam-Kijfhoek bestaan er zo'n 10 groeigroepen; zo'n 100 gemeenteleden nemen er aan deel. Sommigen groepen tellen slechts enkele deelnemers, sommigen meer dan twintig. Sommige bestaan vooral uit jonge volwassenen, andere uit jonge ouders, 'gewone volwassenen', juist senioren, of een mix hiervan. Sommige komen overdag bij elkaar, andere juist 's avonds. Sommige kiezen voor een huiskamer als plek van samenkomst, andere een zaalruimte in de Boomgaardkerk. Sommige mensen zijn al jarenlang in een groeigroep betrokken, andere zijn recent ingestapt.
Interesse?
Ben jij of zijn jullie nieuw in onze gemeente, of ben je weliswaar al lang betrokken maar heb je nooit eerder deelgenomen aan een groeigroep? Heb je interesse om – al is het maar om een keer kennis te maken –  meld je aan bij ds. Sjaak Teuwissen. We zoeken dan in overleg met jou of jullie een passende groeigroep, en brengen je graag in contact met de contactpersoon.
Eenvoudig leven
Elk jaar bevelen we een boekje aan om mee te werken. De meeste groepen gaan daar dan mee aan de slag; sommige groepen kiezen een andere lijn. In ieder geval zal het meestal zo zijn dat je gevraagd wordt om vóór een groeigroep-samenkomst enkele bladzijden te lezen, al dan niet in combinatie met een Bijbelgedeelte. Voor seizoen 22-23 hebben groeigroep-leiders er gezamenlijk mee ingestemd om het boekje 'eenvoudig leven – Bijbelstudies over het goede leven' van Sam Janse e.a. te gebruiken. Sommige groepen gebruiken daarnaast de uitgave 'maak je bijbel groen' van het Nederlands Bijbelgenootschap. Thema's zijn actueel en bevinden zich op het snijvlak van Bijbel, duurzaamheid en geloof en zijn telkens verbonden met een Bijbeltekst. We nodigen je van harte uit bij één van onze groeigroepen. En we hopen dat je hartverwarmende en inspirerende momenten gaat beleven.
Namens de groeigroepen:
Ds. Sjaak Teuwisseen, sjaakteuwissen@kerkheerjansdam.nl / 06 – 20 50 30 99
Meer algemene informatie over 'gemeentegroeigroepen' -deze officiële naam is van het Evangelisch Werkverband- kun je vinden op https://www.ewv.nl/wat-doen-we/gemeentegroeigroepen/