Zoals eerder aangekondigd: op zaterdag 14 en zondag 15 oktober verwelkomen we – net als vorig jaar –  opnieuw twee buitenlandse theologiestudenten in ons midden; in het kader van het Bridging the Gaps programma: Aimable Sebintu uit Rwanda en Godfrey Owino Adera uit Kenia. We nodigen u en jou uit om deel te nemen aan het programma of onderdelen daarvan. In bijzonder zoeken we naar
Twee logeeradressen voor de nacht van 14 of 15 oktober
Mensen die eten willen maken voor de maaltijd zaterdagavond en/of lunch zondagmiddag
Mensen die deze dagen mee willen optrekken.
Zie de bijlage uit de vorige weekbrief voor meer info. Mede namens ds. Johan Breure, ds. Sjaak Teuwissen sjaakteuwissen@kerkheerjansdam.nl / 06 – 20 50 30 99
Introductie van onze Bridging Gaps -gasten
Godfrey Owino Adera.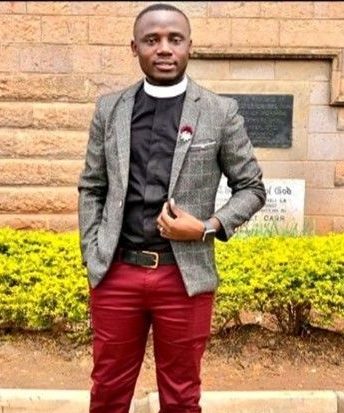 Ik ben een 30-jarige promovendus uit Kenia. Ik dien in Kenia als priester in de Anglicaanse kerk van Kenia. Ik werk ook aan de St. Paul's University als afgestudeerd assistent en onderzoeksassistent verbonden aan de Circle of Concerned African Women Theologians. Mijn onderzoeks- en studiegebied ligt in Africaanse Christelijke Theologie, Afrikaanse Vrouwen Theologie, Theologies m.b.t. gender en seksualiteit in Afrika, Anglicaanse Studies, en eco-feministische Afrikaanse Theologie. De titel van mijn promotieonderzoek is "The Christ figure in Her Stories- A Tripartite Perspective on African women lived and oral Christologies- Gender, Sexuality and Health."
Amaible Sebintu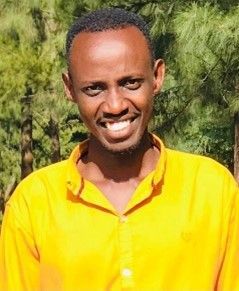 Ik ben Sebintu Aimable uit de oostelijke provincie van Rwanda. Ik ben een student bij PIASS, het Protestants Instituut voor Kunst- en Sociale Wetenschappen, en ik ben theoloog en een predikant in spé.  Ik ben momenteel bezig mijn bachelor af te ronden. Ik ben betrokken bij een Protestantse Kerk in Rwanda genaamd INKURUNZIZA; in onze lokale taal betekent dat 'Goed Nieuws'.