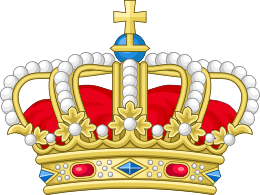 Zing voor onze Koning
Zondag 26 april 2020 in de oranje tent
Wij zijn ontzettend blij dat we de zondag voor koningsdag weer gebruik mogen maken van de oranjetent om daar een kerkdienst te houden.
Nu lijkt het ons zo mooi om daar met een koor te gaan zingen dat bestaat uit onze eigen gemeenteleden.
Dirigent Maarten Wassink is bereid gevonden om dit projectkoor te gaan begeleiden. Dat betekent dat we 3 keer in de Dorpskerk gaan repeteren en dat we ook thuis gaan oefenen om de liederen eigen te maken.
 De repetities zijn op donderdag 6 en 20 februari en dinsdag 21 april.
Als u zich opgeeft verwachten we dat u ook 3 avonden aanwezig bent bij de repetitie.
U kunt zich opgeven bij Liesbeth Grootendorst jcg@planet.nl o.v.v. Oranjekoor,
of vul onderstaand formulier in en breng het naar de Nijverheidsstraat 21, of geef het persoonlijk door in de kerk aan Liesbeth.
Naam……………………………………………………………………
Adres…………………………………………………………………….
Telefoon………………………………………………………………..
E-mail……………………………………………………………………..
Namens de tentdienstcommissie,
Liesbeth Grootendorst, Hans Ouwerkerk en Wim Steen