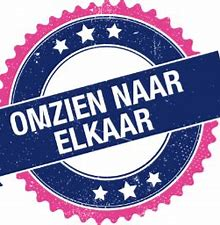 Nu we met zo weinig bij elkaar kunnen komen, is het gemis van contact, weten wat er bij die ander speelt, er zijn voor elkaar, groot.
Wat zou het leuk zijn als we, in deze herfst en winter, elkaar eens kunnen bellen, een kopje soep brengen, een kaartje sturen, een kopje thee drinken bij elkaar of iemand uitnodigen om de kerkdienst bij elkaar thuis te kijken. Oud en jong door elkaar, want we hebben allemaal last van deze periode en wat kunnen we elkaar tot steun zijn als we elkaar weten te vinden. God heeft ons aan elkaar gegeven als gemeente en wat zou het fijn zijn als we, ook in deze periode, er voor elkaar kunnen zijn.
Maar……hoe doe je dat? Waar begin je? Bel je zomaar bij iemand aan? En hoe vergeten we niemand?
Vind je het leuk om met 6 huisgezinnen (alleenstaand, middelbare leeftijd, gezin, oud of jong door elkaar) aan elkaar gekoppeld te worden? En elkaar wat extra aandacht te geven in deze tijd? Het bijzondere van dit plan is:
Je krijgt contact met mensen, die je nu eens niet zelf uitkiest
Het omzien naar elkaar is wederkerig bedoeld: niet alleen geven, maar ook ontvangen.
Je kunt eens naar de mensen bellen, een foto te sturen van iets wat jij gedaan hebt, een kaartje sturen, iets lekkers langs brengen of een stukje te wandelen. Gewoon naar elkaar omzien en naar elkaar vragen. Het hoeft niet veel tijd te kosten en ieder kan het doen zoals het bij u/jou past. Je geeft en ontvangt en groeit als Zijn gemeente. Ook in een tijd waarin we elkaar niet of nauwelijks in de kerk of ( bij voorbeeld )in de eetgroep of groeigroep kunnen ontmoeten.
Lijkt u/jou dit een fijn idee? Meldt je dan aan bij onderstaande personen.
Belangrijk dat u/jij zelf je gegevens door geeft bij aanmelding. Denk aan:
-telefoonnummer
-huisadres
-mailadres (als je dit hebt)
Wij zullen dan van de lijst met aanmeldingen groepjes samenstellen. Zo mogelijk oud en jong door elkaar. Als dat gelukt is, zullen we de mensen uit de groepjes aan elkaar koppelen en dan kun je zelf omzien naar elkaar op een manier die bij u/jou past.
We hopen een enorme lijst met aanmeldingen te ontvangen!
Frans de Jong, 06-13662379, fdejong36@kpnmail.nl
Barbara Steen, 06-10888749, bsteen1977@gmail.com
                  (In de avond ook bereikbaar op 0180-654488)