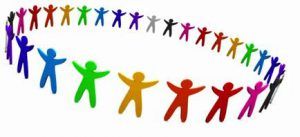 In de vorige Samengaan stond alvast een save-the-date voor woensdagavond 6 maart. Als jeugdleiding willen we die avond bij elkaar komen tijdens een inspiratieavond. Onder leiding van Mirjam van der Veer (jeugdwerkcoach.nl) willen we ons laten bemoedigen en toerusten in ons jeugdwerk. Centraal staat de gedachte over 'Bouwen aan relaties in het jeugdwerk'. Relaties tussen jongeren, met onze jongeren als leiding, maar ook dwars door alle leeftijden en de hele gemeente heen om uiteindelijk uit te komen bij de relatie met God.
Geeft u geen leiding in het jeugdwerk, maar bent u wel geïnteresseerd? Voel u dan vrij om te komen. U bent van harte welkom!
Wil je eens in gesprek over jeugd en geloven? Of zit je met vragen over je identiteit (in God) en wil je daar met iemand over praten? Stuur een mailtje naar ton.oosterwijk@me.com of bel/whatsapp 06 – 23 72 5994. Ik hoor graag van je.
Namens de Jeugdkerkraad, Ton Oosterwijk